What is telescopic sewing and where is it used?
The mold systems used in the constructions such as coatings of exterior facades are used in general wooden moulds since the past. In addition, the scaffolding was used in the construction interiors and the edges of wooden piers in the old period. These elements are used as conveyor scaffolds in the applications of laying and beam moulds thanks to the telescopic sewing products made in production today. As a carrier scaffolding element, these products can be easily dismantled and installed, and in a practical way height adjustments are often preferred. The installation of construction scaffolds can be adjusted to heights within the range of 3 meters to 5 meters, which is produced by certain standards.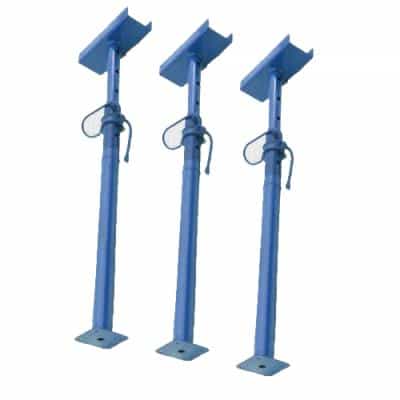 Telescopic sewing products and preferred causes
Instead of the preferred wooden piers in the construction of the old period, the reason for the choice of metallic scaffolds manufactured with new technologies is more durable and more practical to use. At this point, one of the most commonly used materials is telescopic planting elements. These elements, which can be easily dismantled and re-applied in the desired construction area with their practical handling methods, are often preferred by many firms in the construction industry nowadays. It can be achieved in higher systems by adding these elements to the desired heights. In this way, the construction scaffolding and sub-moulds are provided in a fast and practical way, while the flooring and mold operations are made more quickly.
How to use telescopic sewing products
Scaffolding can be installed using telescopic sewing elements for laying and beam mould operations. These sewing elements, which are very simple applications, are manufactured in two main parts including inner and outer pipe. They can optionally be produced in different sizes and sizes, and they provide the use of four-way, tripot and wooden beams. They have a wide range of adjustments, high levels of sensitivity, economical and long-lasting, thanks to many building contractors, a preferred product in construction applications. Due to the high load carrying capacity, it can be used in many construction scaffolding by reducing or increasing the mould material. Thanks to its economical and reliable working heights, these building elements can be easily used by many firms nowadays.
Indispensable elements of construction sector telescopic sewing products
In today's construction industry, scaffolding and mould systems, which provide great convenience, telescopic sewing products have become an indispensable element of the construction sector. It is used in the desired size according to the heights of the use of these steep, long-lasting, safe and practical use thanks to many construction applications are preferred. With the capacity to carry up to two and a half tons of cargo according to different types, these planting products are manufactured in different grades by many firms and are offered for sale in the construction materials sector at reasonable prices.