Sandwich Panel prices are very important for the comfort of housing in the insulation performance of buildings. Therefore, the high insulation performance is the most desirable situation in the structures. Nowadays, many construction and insulation materials are manufactured to ensure that this is achieved effectively. With the use of these materials, it can be ensured that there are no problems in the structures successfully. Especially in roofs and other areas of sandwich panels are too much interest. These materials are products that can be manufactured in different structural properties according to the areas of use.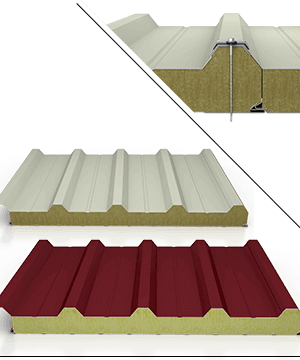 Sandwich Panel prices in buildings use of materials
There is a significant reduction in the energy costs of buildings or houses that have been successfully insulated. It is possible to live in a healthy way. Therefore, structures with specially produced insulation materials are constructed. The preferred materials in this topic are generally composed of three layers. The upper and lower parts of the dense special insulation material in the inner layer are coated with sheet materials. In this way, a very important effect on insulation can be found in Sandwich panel materials.
Panel uses
These materials are also available in other areas especially on the roof parts of the buildings. In the materials to be used in the roof sections, these panel materials are preferred in the construction of steel production. Outside these structures, the roof panel materials are also available. These materials can also be used as a wall beside the roof. It increases the use of these materials, especially if it does not allow moisture formation. With all these reasons, the roof or different areas of these materials are too much interest and are among the preferred materials.
Affordable Panel Materials
It is very important to produce these materials in a quality manner. The outer parts of the sheets and the insulation materials in the interior must be successfully preferred and produced in a quality manner. However, the desired insulation performance can be ensured in this way. It is possible to obtain service from our company in order to find these materials with reasonable prices. Quality and high-performance materials in the use of our company in the product options of the quality of the products can be preferred. In addition, materials can be preferred for construction and insulation.