Cold room Panel, the isolation panel application used by cold room systems such as the facilities where fresh food is stored, although it provides integrity in the structure, water, heat and sound isolation as well as the safety role for possible fires. Since the production phase of the system requires low workmanship and material consumption, purchasing and assembly operations are very economical. Ceiling, basement, inner and outer façade; The factory can be implemented in systems requiring industrial buildings and refrigeration systems and helps reduce energy costs. It also plays a role in the participation of an aesthetic solution depending on various construction applications.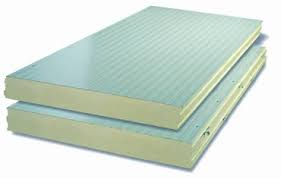 Application areas of cold room panels
The construction systems of the cold chamber panels are used in shopping malls, hospitals, frozen food storage facilities, food plants, laboratories, construction sites, factories and warehouses, producing hygienic, heat insulated long-term solutions. In addition, it can be used as a façade panel for interior, exterior and ceiling coatings in commercial, institutional and residential buildings.
Cold room Panel panels and general features
These panels, which provide integrity to the structure, exhibit superior performance in assembly and functional systems using polyurethane material, which creates a great solution for isolation and a healthy condition. This material is also applied to the sandwich panel integrated. However, the insulation application needs to be done appropriately in order to obtain full efficiency from all the technical features it provides.
Cold Room Panel
General characteristics of the
Lightweight, durable and easy to assemble.
It provides the best and longest storage of meat, milk, vegetable and other foods.
RAL 9002 is used in conjunction with electrostatic painted sheets.
Panel thickness and dimensions are manufactured in accordance with each system to be used.
The panels are lined up according to the interlocking locking system.
Installation can be easily assembled by the expert team in the workshop.
Modular Cold storerooms
Today, modular cold rooms, ranging from construction applications to commercial areas such as shopping malls where fresh food needs to be maintained, are provided with panels with insulation and a variety of features. It is often preferred with its coated function. Modular cold rooms are coated with walls, floor, ceiling and standard-sized panel mounting that can be easily locked. This is created by using a series of cold room panels that are produced by a range of different size and cold room configurations. These modular structures also offer a very special solution for eventual customers, which can be easily installed and re-removed without compromising from a place they will use.