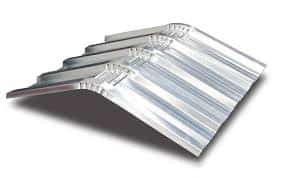 Cold rolled flat steels are made with zinc coating by hot dipping method and the thickness of the 0,30-2,00 mm range is rolled flat steels. The coated roll sheet is also obtained as a result of these coated with 5-20 micron thickness polyester paint. The hair obtained from this is Mahya, trapezoidal sheets, in all kinds of formats.
Galvanized or painted, the groove is the form of a mahya. Material thickness is between 0.20-2.00 mm. The bend angle is 145 degrees as standard. Between 230 x 230 and 600 x 600 sizes, the production of the Mahya is possible.
The cradle with a double-side flow is the material that combines the roof material with the same grooves in the middle of the roof and provides an integrity.
Features and advantages
Lightweight does not bring burden on the roof
It's practical, it doesn't take time to assemble
30 years is guaranteed to rot.
Provides integrity between the roof junction point and other parts of the roof
Prevents unsightly image, protects water from hazardous areas
The amount of zinc plating is made in accordance with Turkish and world standards.
Technical details
Dimensions in standard stock: 35 x 35 x 87 cm
Thickness: 0.45 mm
Format: 27/200
Color: galvanized, or ral9002
For other color options, please contact our sales representative.
Usage areas
Double current roofs, cradle roofs
Product Dimensions:
• Thickness of the ridge: 0.40 mm – 1.25 mm
• Mahya Twist angle: 145 °
• length before bending; Min. 500 mm max. 1500 mm
• Depending on the user's request, it is also produced in the desired sizes.
Product usage Areas:
• Roof junction points
Product Advantages:
• Lightweight
• Easy to assemble
• Provides integrity between the roof junction point and other parts of the roof
• Protects places that are at risk of water flow